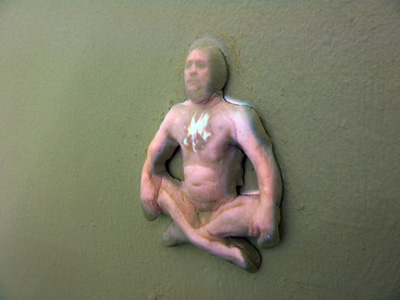 riot, riot, riot, eternally...




My artistic work mainly focuses on nature, humankind and artificiality. To achieve my intentions I work threedimensionally, combined with video. The developed works are collages of room-filling installations with integrated video works. They consist of real-life images mixed with studio recorded imagery and animations as well as natural materials for the installation part. These may be moss and twigs, as well as fabricated threedimensional constructions made from wood, cardboard and adhesive tape.
The installations allow for people to move around within them and produce an atmosphere of physical experiences or permit the viewers to immerse themselves in these video-sculptures.